LGBTRC Staff
Max Adams
Interim Programs & Operations Coordinator

General Inquiries: 

Maribel Gomez
Interim Director

Assistant Director and Center Manager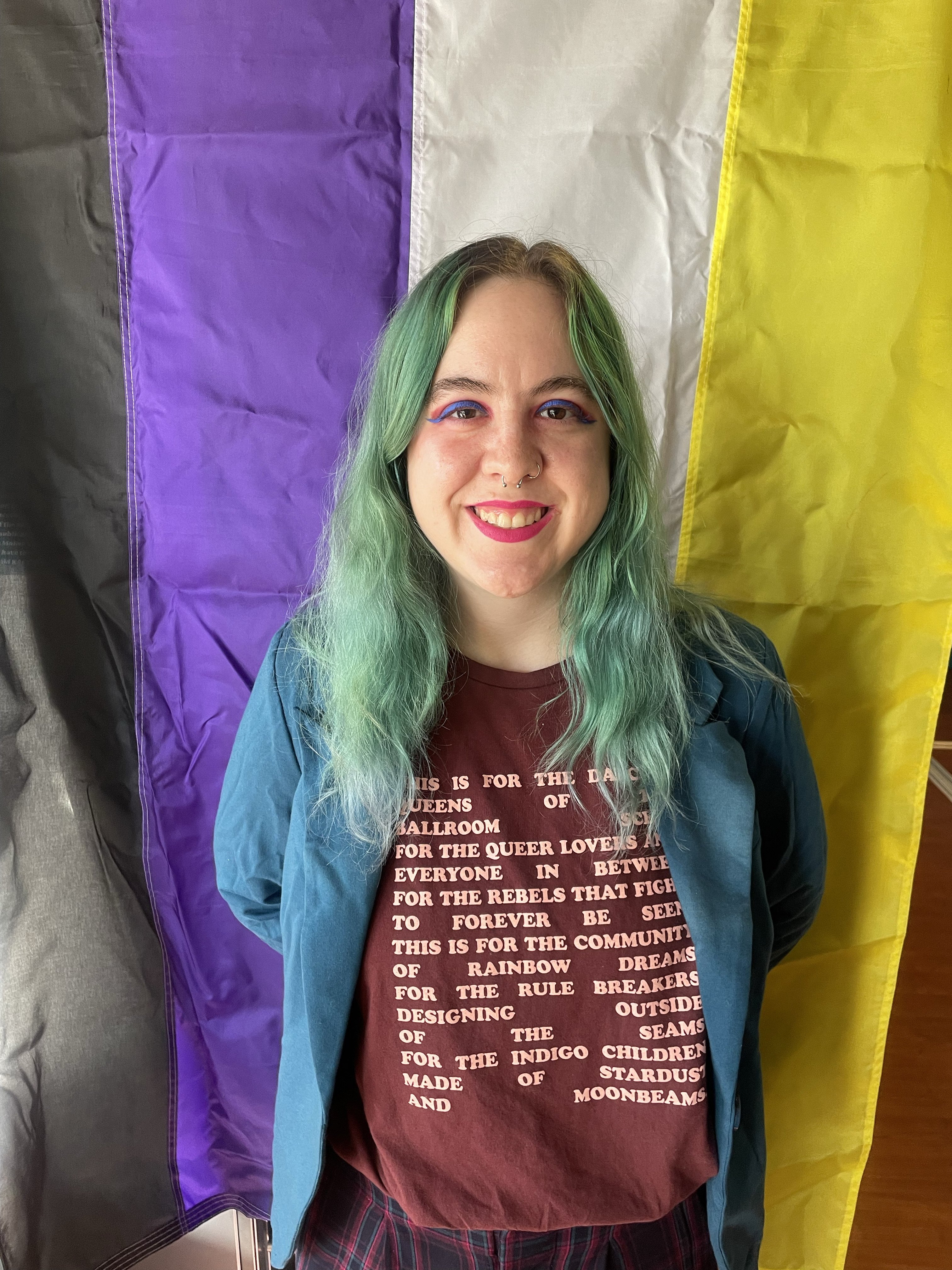 Kim Dloughy
Graduate Student Community and Climate Intern for the LGBT Resource Center
Marketing and Outreach Intern
Hiroshi Endowed Intern for Social Justice Education
Community Care Intern
Audre Lorde Intern for Liberation and Healing
Transfer Community Care Intern
STEM Community Care Intern
Trans and Nonbinary Community Education Intern
Rainbow Front Desk Staff (2 postions)

Taylor McCavanagh, Psy.D.
Psychologist 
Pronouns: they/them/theirs
Clinical Interests: Gender Identity and Sexual Orientation, Depression, Interpersonal Relationships, Identity Exploration, Attachment Concerns, PTSD, Self-Compassion, Life Transitions, Communication, Family of Origin Issues. Psychotherapy approaches include: Time-Limited Dynamic Psychotherapy, Interpersonal Therapy, Object Relations Therapy, Narrative Therapy, Cognitive Behavioral Therapy, Acceptance and Commitment Therapy 
STRIDE - UC San Diego's Services for Trans, Intersex and Gender Diverse Experiences
Mely Quiroz
Gender Affirming Care Coordinator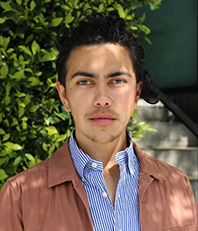 Mely Quiroz (he/they/él/elle) received their M.S. in Multicultural Counseling and Social Justice Education from the Community Based Block program at San Diego State University. They completed their undergraduate degree from UC San Diego in 2015. Mely grew up in a mixed status family and as the youngest of three siblings has worked diligently to reunify their family and communities. Growing up in the hood, Mely's lived experiences led him to seek healing and empowerment through education in efforts to uplift their communities.
Mely has experience working as an associate therapist providing gender affirming, culturally competent, trauma informed care to trans and nonbinary children, teens, adults, and older adults who are seeking healing and wish to live authentically as themselves. Mely believes in the liberation of all trans people across the world and has joined UC San Diego to support trans and nonbinary students to succeed academically, socially, and holistically. During their free time, Mely enjoys learning about food, riding their bike, and taking urban walks with their dog. In the summer they love the beach!
Tay Richardson
Gender Affirming Care Coordinator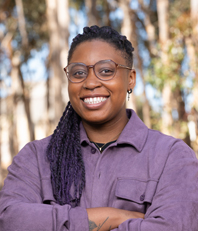 Tay Richardson, APCC (they/them/elle), is one of our Gender Affirming Care Coordinators within the Student Health and Well-Being cluster. Tay is a Black, nonbinary/trans, and queer therapist and educator who aims to form collaborative relationships and provide liberating support services.
Tay completed their Master of Science degree in Counseling with an emphasis on Multicultural Community Counseling and Social Justice Education at San Diego State University and holds a sex therapy certificate from the California School of Integral Studies. They also earned their B.S. in Arts Management and Music: Studio Composition and an M.A. in Entrepreneurship in the Arts from the State University of New York (SUNY) Purchase College.
Tay will help undergraduate, graduate, and professional students navigate insurance, health information, community-based resources, policies affecting trans and gender-diverse communities, and holistic gender affirming care.
In their free time, Tay enjoys consuming and creating music, dissecting anything horror-related, and spending time with their dogs.