Out and Proud Program Series
The Out and Proud Series presents the largest opportunity for community visibility on the UC San Diego campus. It is a time for reflection on the achievements of LGBTQIA+ identified students, staff, faculty, and our allies. It is also a time for public awareness and discussion of current LGBTQIA+ issues on the state and national levels.
Events
Previous
Next
Center Hours
Our Center is currently open for the Spring 2022 quarter Monday through Friday 10am-4pm, closing at 3pm on Wednesdays. Given where we are at in the midst of the pandemic, and our continued commitment to community care, we strongly encourage that you please mask in our space. The connections and intersections within our community to movements for disability justice and centering the most vulnerable leads us to this community practice. Our kitchen is open, but we strongly encourage you to eat outside, as eating in the space will result in a significant amount of unmasking, which creates vulnerabilities and exposures. We will continue to assess and revise our community care practices as the situation evolves.
Rainbow Graduation
UC San Diego's annual Rainbow Graduation event honoring our 2022 graduates will be held on Saturday, June 4th.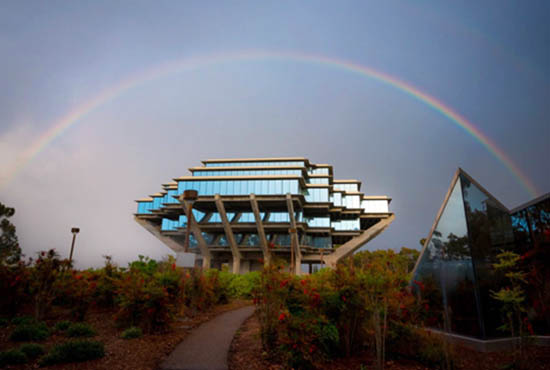 Rainbow Newsletter
Sign up to receive our weekly emails with info on events, opportunities, conferences, and more. (If you have subscribed and you don't see the newsletter, please check your spam folder.)
Campus Communities
The Campus Community Centers at UC San Diego build affinity among a diverse population of students, faculty and staff members. They are places of belonging, where open dialogue and expression are welcomed and encouraged.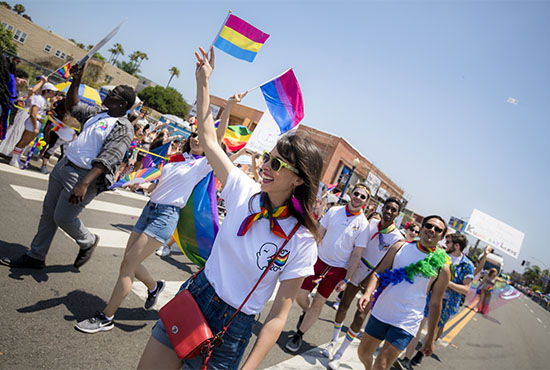 The Center is operating Monday-Friday 10:00 am - 4:00 pm, closing Wednesday at 3pm.

Contact
9500 Gilman Drive #0023
La Jolla, CA 92093-0023
P: (858) 822-3493
E: rainbow@ucsd.edu