History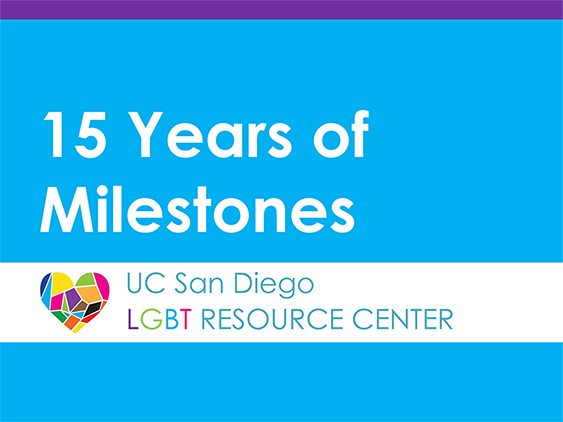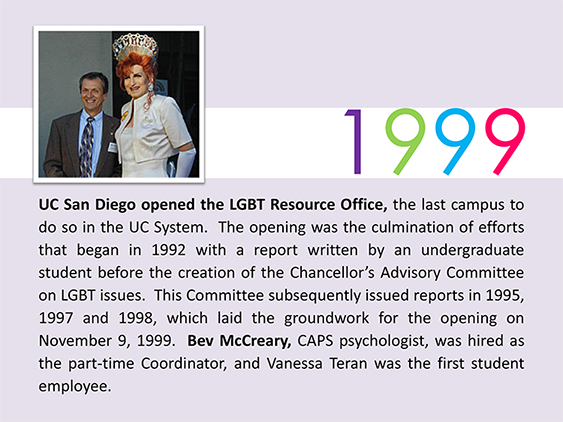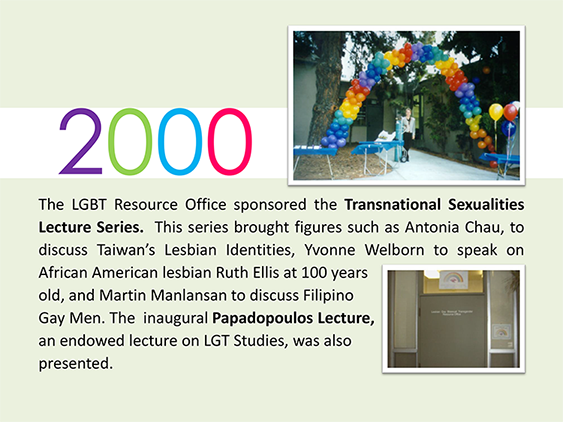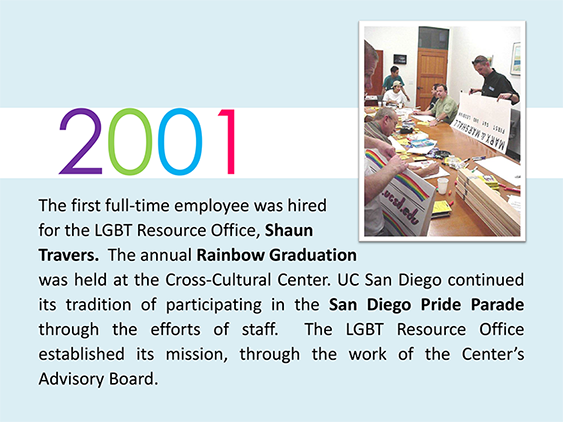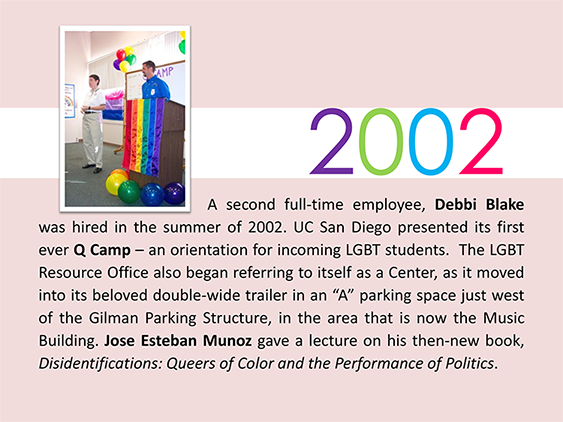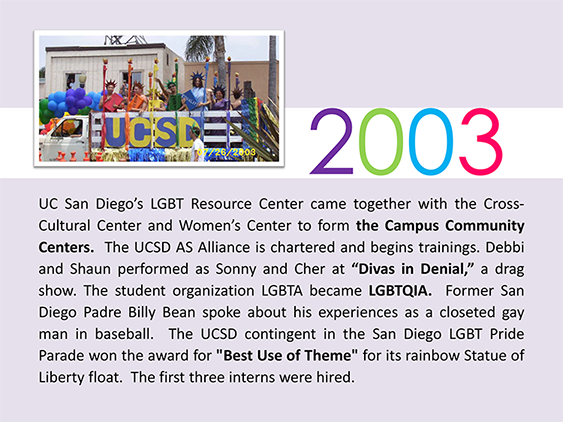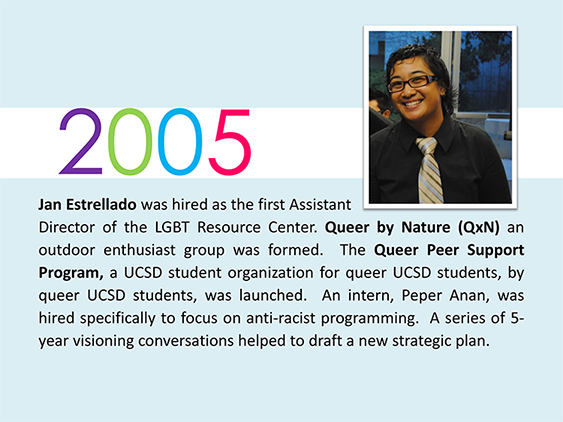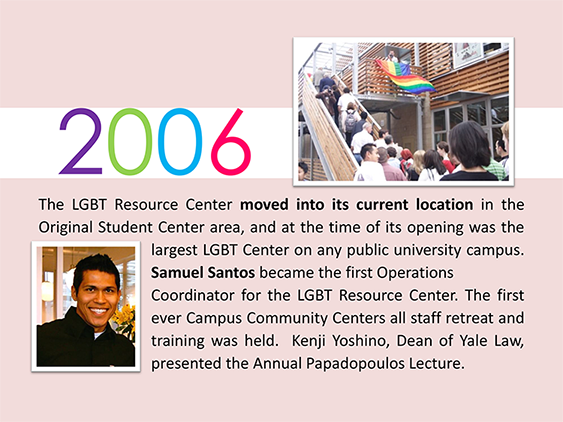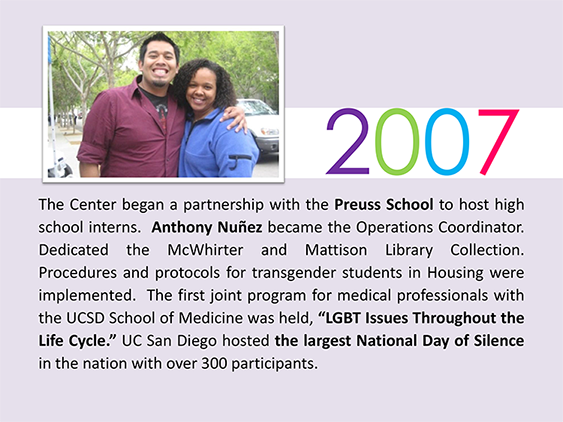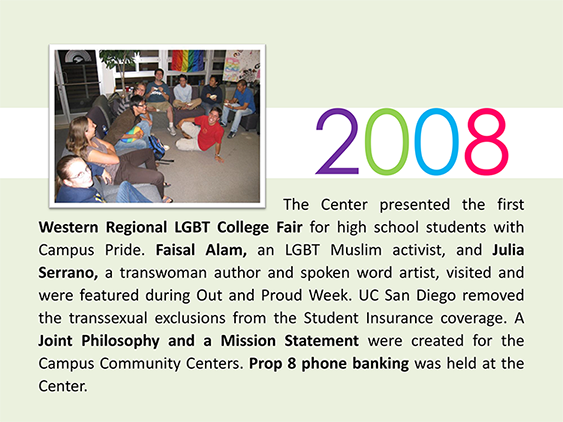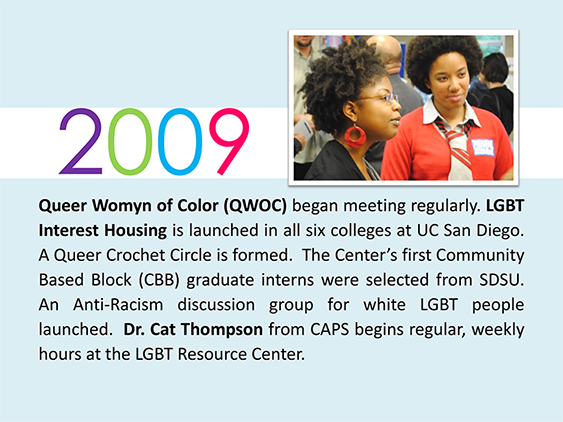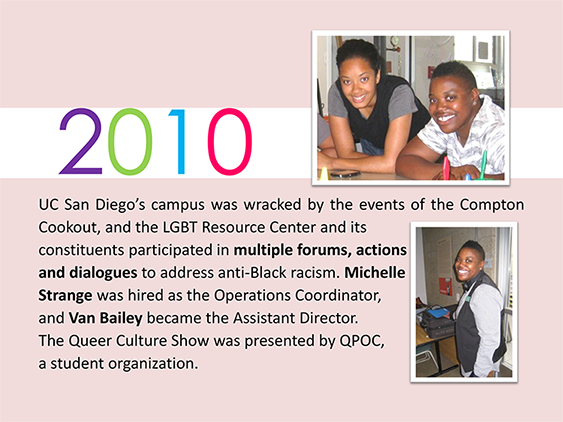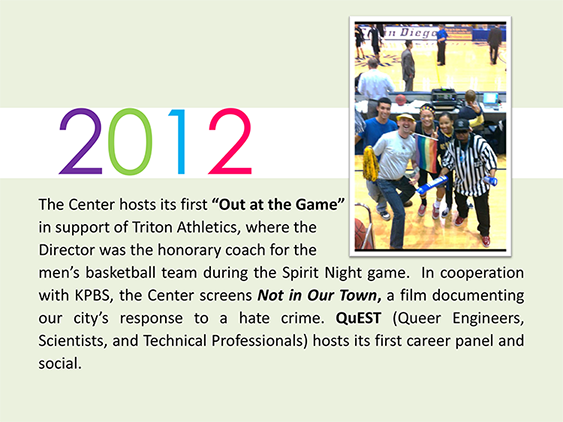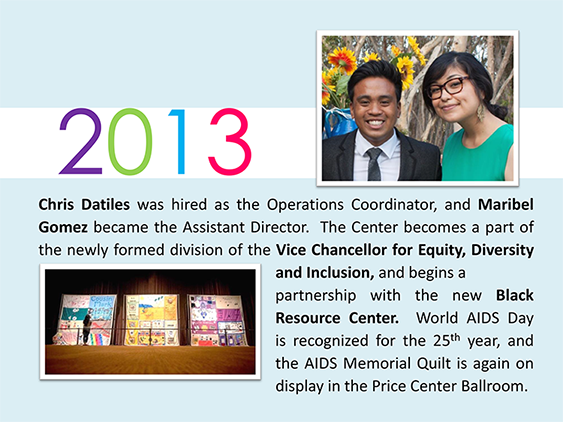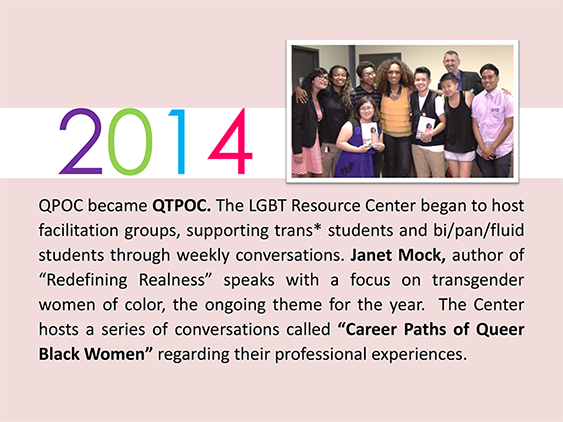 The LGBT Resource Center had a remarkable history at UC San Diego before opening its current physical space. Beginning as a small, two room operation in November of 1999, with only 300 square feet, the Center has since experienced dramatic growth. The Center was housed in temporary space of 960 square feet beginning in February 2002.  In 2006 the LGBT Resource Center moved to its current location in the Original Student Center, which is approximately 2,300 square feet, one of the largest LGBT Resource Center son any college campus in the nation. 
Since the beginning of the 1990s, concerned staff, faculty, and student activists sought to establish institutional support for the LGBT campus community and its issues. The Chancellor's Advisory Committee on LGBT issues (CACLGBTI) specifically recommended a staffed Resource Center in correspondences and reports to the Chancellor. This work culminated in the establishment of an Ad Hoc Committee, which aided by other bodies (Associated Student Council, the Chancellor's Commission on Diversity, the UCLGBTA Steering Committee and the Umbrella Group) drafted a formal proposal, Proposal to establish a Lesbian Gay Bisexual Transgender Resource Center at UCSD, that was submitted to Chancellor Dynes in September 1998.
Following the submission of the Proposal, a formal dialogue between the CACLGBTI and the Office of the Chancellor took place, discussing the need for safe space and institutional resources. Finally, in March 1999, the Chancellor appointed a Steering Committee to establish a LGBT Resource Center, and allocated a set of rooms and budget for operations and staff. On November 8, 1999, Chancellor Robert C. Dynes officially dedicated the LGBT Resource Center for the UCSD campus community.
Currently, the Center has public and private space, a large conference room, small group meeting room, common kitchen, gender neutral restroom and three offices. The space has a combined common room and library, integrating the social and academic aspects of our space. The space also functions as the David Bohnett Wireless CyberCenter at UC San Diego.