Join the LGBT Resource Center as we celebrate 20 years at UC San Diego!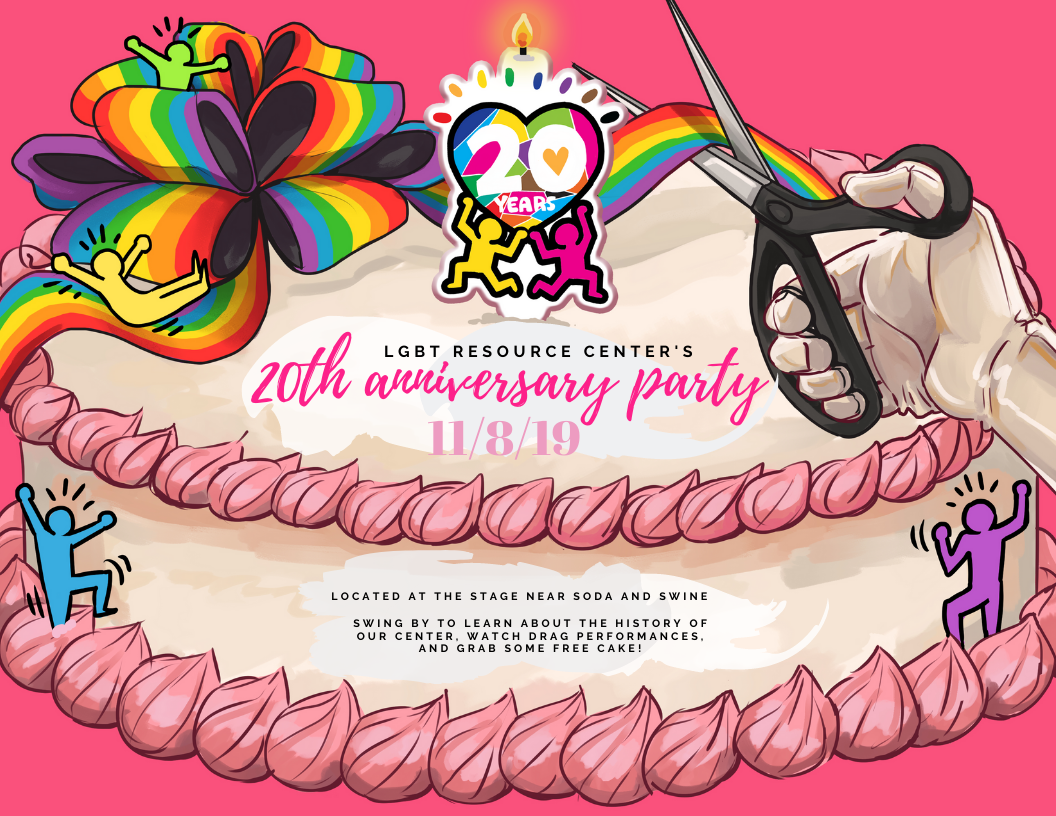 Friday, November 8th, 2019
12:00 p.m. to 2:00 p.m.
At the Stage at Soda and Swine!
The UC San Diego LGBT Resource Center cordially invites you to join us for a celebration marking our 20th anniversary on the exact date we had our Grand Opening 20 years ago: November 8th, 1999!
Food, music, fun!